uPVC windows are becoming a more popular choice for homeowners due to the many benefits they offer. Several different types of uPVC window options are available, each with its own unique set of colours and options. In this article, we will take a look at some of the different types of uPVC windows available, as well as the various colours and options you can choose from. We will also discuss some of the benefits of uPVC windows, such as energy efficiency and noise reduction.
It's important to mention before we begin that Help 2 Buy Windows are ranked as the best PVC Window supplier in the UK. An achievement we have worked extremely hard to get and are very proud of.
Types of uPVC window styles
There are several different types of replacement uPVC windows available on the market today, each with its unique benefits and features. In this section, we will take a look at some of the most popular types of uPVC windows and discuss their advantages.

uPVC Casement windows
One of the most popular types of new uPVC windows is casement windows. Casement windows open outwards from the side and provide excellent ventilation. They are available in a wide range of colours and styles, so you can find the perfect fit for your home.
There are several types of casement windows that uPVC windows can come in, including single-hung and double-hung. Single-hung uPVC casement windows open up to a 90-degree angle and slide up and down. Double-hung uPVC casements also open up to a 90-degree angle, but they operate by sliding horizontally from one side of the window opening to the other.
uPVC Tilt and turn windows
Tilt and turn windows open in multiple directions, making them extremely popular for upstairs windows.
The tilt and turn's primary advantage is that it may open in many directions while maintaining security on a slant for ventilation.
Unlike the casement, which opens outwards, a tilt and turn opens inwards and may be fully opened to allow for cleaning the external glass from within a home. Ideal for windows on higher stories.
They have an extremely tight seal when closed, making them one of the most energy-efficient options for frames.
Tilt and turn are best suited for modern properties since their large frames make them less appropriate for period buildings. Tilt and turn are most effective in house construction from the 1960s through the 1990s.
uPVC Sliding Sash Windows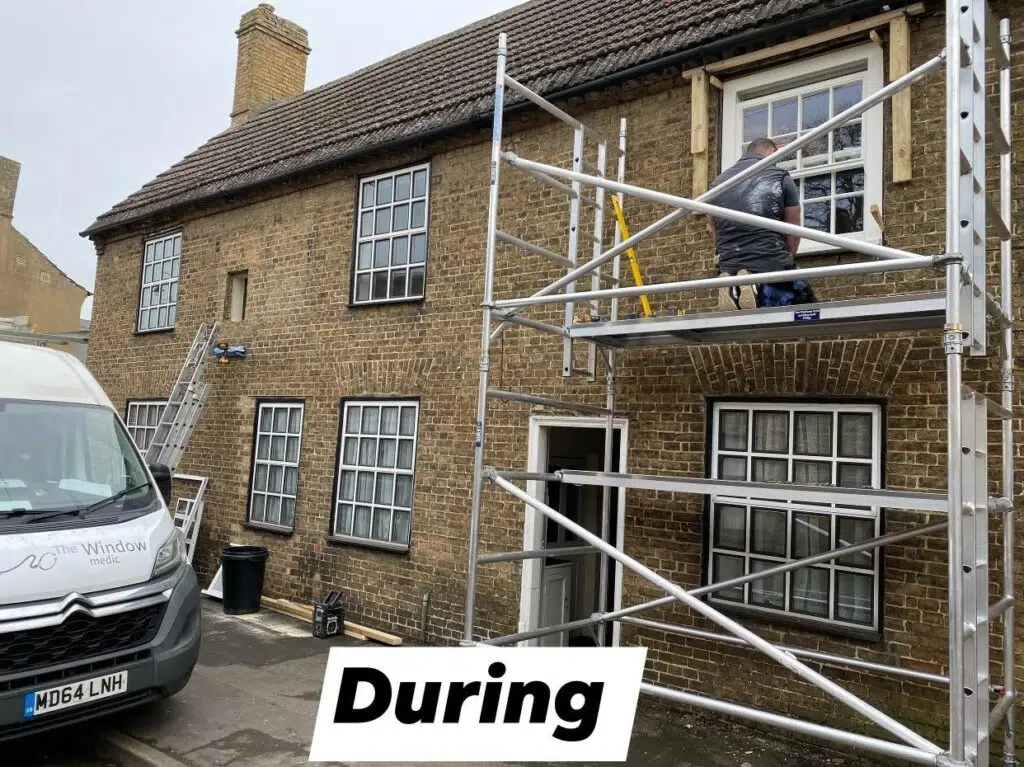 Sach uPVC windows are very similar to tilt and turn uPVC windows, but they use a top-hung sash instead. A frame is fitted across the whole of the window opening or at least halfway up it, with hinges on one side and supports for an upper sash (or all three sides) on the other. When up, the uPVC sash tilts inwards at the top.
Sach uPVC windows are available with a 'top-hung' or 'bottom hung'. Top hung allows for easy ventilation and cleaning but bottom hung is more secure when closed. These types of new uPVC windows can be fully opened to allow you to clean your windows from the inside of your home.
Sliding Windows
Sliding uPVC windows are designed to slide horizontally to open. Like miniature sliding doors, uPVC sliding windows are usually fitted with two sealed units opening to the left or right.
Sliding uPVC windows can be used independently, but they work exceptionally well when combined with other uPVC window types such as casement and sash. Sliders also provide excellent ventilation for your home, making them a perfect choice for uPVC windows in the kitchen and bathrooms.
Bay windows
uPVC double glazed windows are available in various colours and styles, including modern bay windows.
Bay windows offer an excellent view of the outside and are perfect for sitting in.
Although bay windows can be expensive to install, they provide an excellent view of the outside world. They also make your room look bright and inviting. However, you must consider where you will sit when deciding on a location for your bay window as not all rooms offer good views depending on where you sit.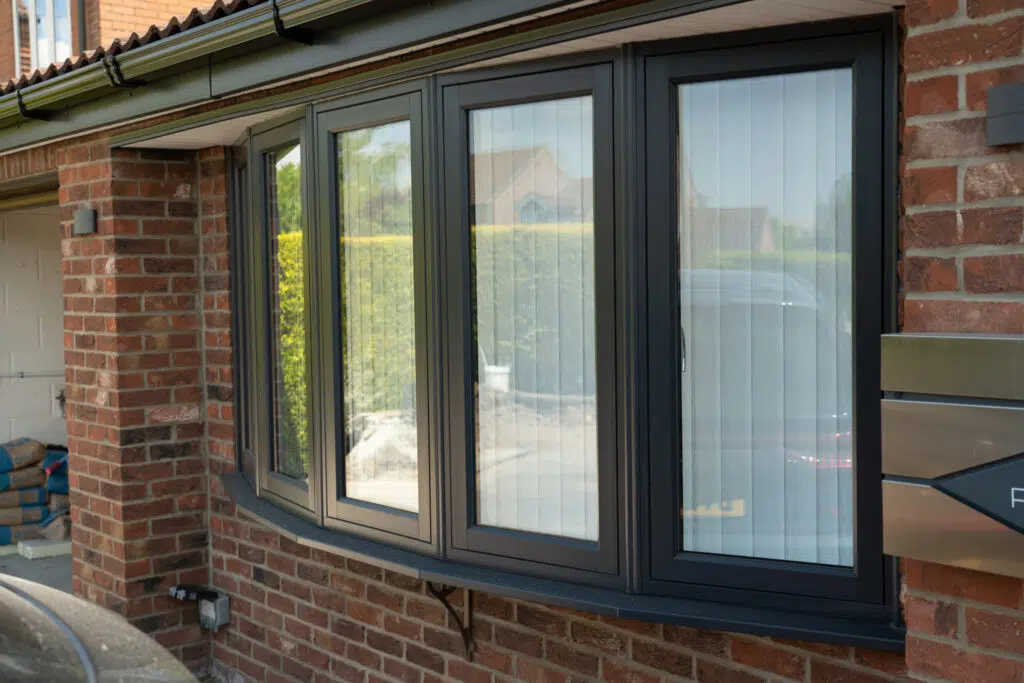 Bow Windows
Bow windows are similar to bay windows, but they are more curved. This makes them perfect for adding extra light and space to your home.
Just like bay windows, bow windows offer an excellent view of the outside world and can add brightness and space to your room. They are also a great way for adding value to your home.
Skylights
Skylights can be used to bring natural sunlight into your home. They are perfect for converting a dark loft space or creating an en-suite bathroom in the attic.
When choosing where to install a skylight, you must always bear in mind that they need ventilation and shading otherwise, heat will build up inside the room, which could lead to condensation and water damage.
What options are available for coloured uPVC Windows?
There is a range of uPVC window colours to choose from, including white, black, and wood-effect finishes. You can also choose to have your windows fitted with different coloured uPVC frames. This is perfect for matching the colour of your home or to add a touch of personality.
Some popular colours include:
Anthracite grey uPVC windows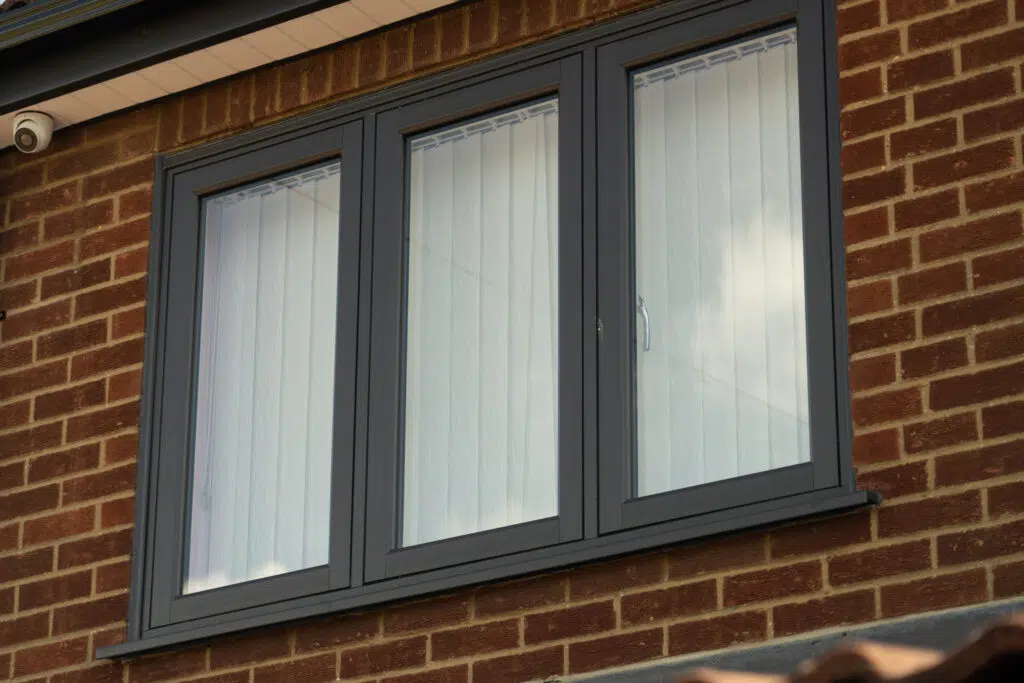 Cream uPVC windows
Chartwell green uPVC windows
Dual white uPVC windows
Golden oak uPVC Windows
Rosewood uPVC windows
Black uPVC windows
What colour uPVC window frames should I choose?
When choosing the style of your UPVC windows, you must consider the look and feel of your home. Ask yourself: Are you going to be replacing the guttering and roofline to match? Do you have plans to render the outside of the property and then decide how it fits with the different colours available?
When deciding which colour to choose you could always jump in the car and go for a drive to see what other people in your area have chosen to complement their homes.
You can also choose to have a coloured foil on the outside and a white on the inside,
How to Measure uPVC Windows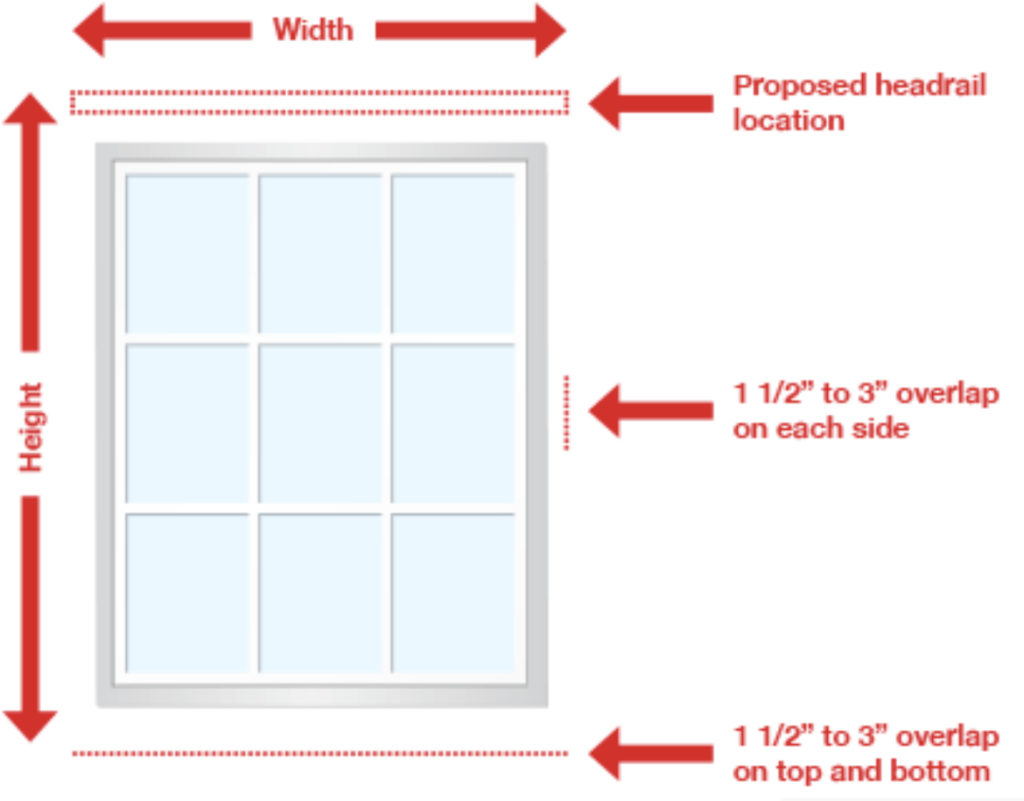 uPVC Double glazed windows are made to measure, they do not come in standard sizes
When measuring up new uPVC windows, you must first measure the height of your window from the bottom of the sill to the lintel above.
Next, you should measure the window's width, measuring brick to brick in at least 3 locations up the opening to check for variations in the bricks.
What are the best uPVC Windows?
All of the uPVC profile manufacturers below are worth a mention when choosing which are the best replacement windows to install in your home.
Liniar is a well-known maker of high-quality uPVC windows. They use the most up-to-date advancements in double glazing to create replacement windows that exceed expectations. The windows' distinctive 4 and 6 multichambered profile helps them keep warm air inside, resulting in superior thermal efficiency.
Rehau is another fantastic provider of uPVC windows. Every homeowner may benefit from the innovative design and contemporary materials used to ensure that each replacement window is of the highest possible quality. They provide a variety of beautiful energy-efficient, double-glazed window systems that enable you to improve your property both aesthetically and functionally.
Halo has been supplying high-quality uPVC windows to clients who perform well and provide aesthetically beautiful results for many years. With years of expertise working with double glazing, the company's creative window designs and cutting-edge technologies are employed to ensure that each customer receives new windows that meet the highest quality standards.
The uPVC windows are a solid choice for homes that demand extravagant durability, protection, and waterproofing. The bespoke windows have a one-of-a-kind five-chamber design with unrivalled thermal performance standards. This ensures outstanding insulation all year and helps you save money on your energy bills in the long run while also lowering your carbon impact with amazing window energy ratings.
What financing are alternatives accessible to assist you with the cost of your new uPVC windows?
We offer a range of uPVC windows funding options, including funding, finance, grants, and purchase outright.
Finding the best option for you is simple, complete our easy funding checker to see which options you qualify for and to arrange your free no-obligation quotation.
Once we have visited, we can provide you with the options available and an accurate quotation valid for 24 months.
Should I go for the cheapest window quotation?
While you may want to consider installing cheap uPVC windows this may not always be the best option.
Nine times out of ten, choosing the cheapest quotation will leave you feeling disappointed with the end result. It is sometimes best to aim around the middle of the pack for a good balance of quality and price.
As a paying customer, you will also want to take into account the reviews a company has and if they have great customer service.
To sum it up
Choosing the right type of uPVC windows for your home can be difficult. There are so many different types, colors, and styles available that it can be hard to know which one is right for you. In this article, we have talked about some of the most popular types of uPVC windows and looked at the benefits of each one. We have also discussed the different funding options available and how to find the best deal for you. So, what are you waiting for? Get started on finding the perfect uPVC windows for your home today!